What Is The Amazing Movement?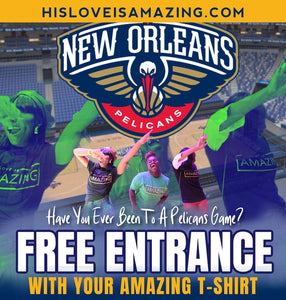 THE AMAZING MOVEMENT
HIS AMAZING LOVE OF GOD MOVEMENT started from the hit single released by Apostle Mardia Scott in 2019 entitled "Amazing". After the music video went viral, The Apostle began to solicit Mayors from city to city, expressing how important it is for the Amazing Love of God to be restored back to the center of our communities. A resolution was then created and signed declaring January 1st of every year "The Amazing Love of God Celebration Day", beginning with the Mayors of Baker and Baton Rouge, Louisiana. As of now, Law of Life Ministries & Salt Records has signed resolutions with over 15 Mayors across Louisiana, and are looking forward to coming to a city near you!
What Is Amazing Distribution?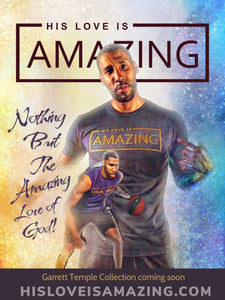 GARRETT TEMPLE COLLECTION (ROMANS: 12)
We have partnered with NBA veteran Garrett Temple and The New Orleans Pelicans to vitalize our Prison-Prevention Program. Proceeds from each T-shirt sold will help us to provide an "Amazing Experience" to underprivileged-youth by furnishing tickets to a Pelicans Home Game! With every ticket provided, we will also distribute an Amazing Tshirt to each child as we introduce them to the Amazing Love of God!!
What Is "Mothers D.A.A.Y.?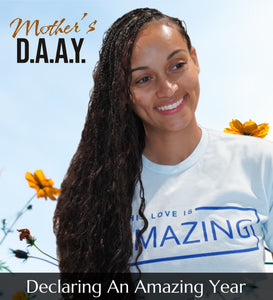 DECLARING AN AMAZING YEAR
MOTHERS D.A.A.Y. is collective effort between the "His Love Is Amazing Movement" and Kára McCullough Temple (Miss USA 2017) to help mothers all over the globe to Declare An Amazing Year upon their lives. Many mothers struggle with depression, but the more they acknowledge the AMAZING love of God, the more they will be able to walk in amazing victory all year around. A resolution was signed by our mayor with this effort in mind, declaring January 1st of every year "The Amazing Life Celebration Day"!

With every Amazing T-shirt that you purchase, a former inmate will also recieve an official Amazing T-shirt as well, reminding them that though we mess up, God still loves us!

Join the Movement and "Declare An Amazing Year" over your life, or someone you love, today!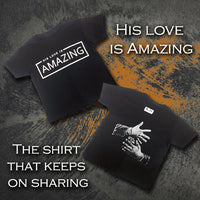 His Love is Amazing
T-Shirts and Hoodie collection that spreads His message.